Win a piece of jewellery worth up to £1,000 - Goldsmiths North
Published: 13th July 2020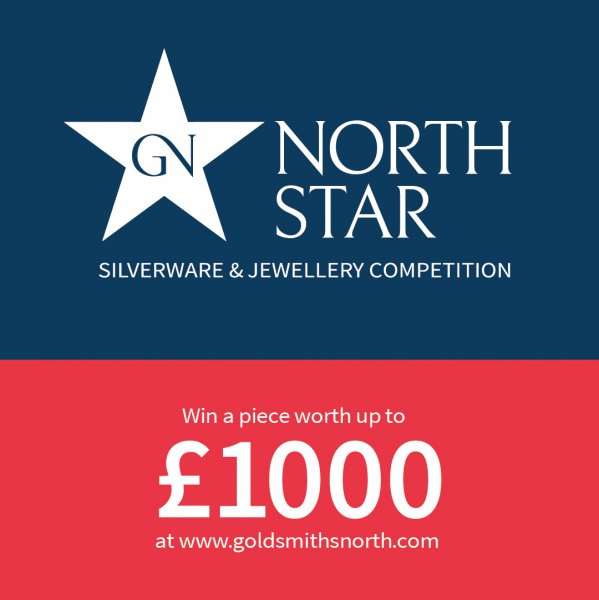 Goldsmiths North, the annual contemporary silverware and jewellery selling fair should have been taking place this week at Sheffield's spectacular Cutler's Hall - unfortunately, the event had to be cancelled due to COVID-19.
During the event, the organisers would also hold the 'North Star' competition and are delighted to say that this year, the competition will still be taking place online! The 'North Star' competition will be running until the 31st July and those who enter are in with a chance of winning a piece of jewellery or silverware worth up to £1,000. The Goldsmiths North exhibitors have entered some stunning pieces of jewellery and silverware this year, all you have to do is vote for your favourite maker to be in with a chance of winning their Star Piece.
Click here to find out all the details and enter the competition
Why not also take this opportunity to find out more about Goldsmiths North 2021? Click here to view the list of exhibitors.
---
The Sheffield Assay Office was established in 1773, under an Act of Parliament and today the company assays and hallmarks the precious metals - silver, gold, platinum and palladium. Sheffield Assay Office is one of only four UK assay offices who all work to uphold the Hallmarking Act of 1973 and continue to ensure consumer protection for customers purchasing precious metals.
To find out more about the whole range of services offered by Sheffield Assay Office, such as our hallmarking and analytical services, please email us at info@assayoffice.co.uk or complete the contact form on our website at http://www.assayoffice.co.uk/contact-us,
Sign up here to all the latest news from Sheffield Assay Office direct to your inbox