2023 – Excitement Builds for a Milestone Year
Published: 11th January 2023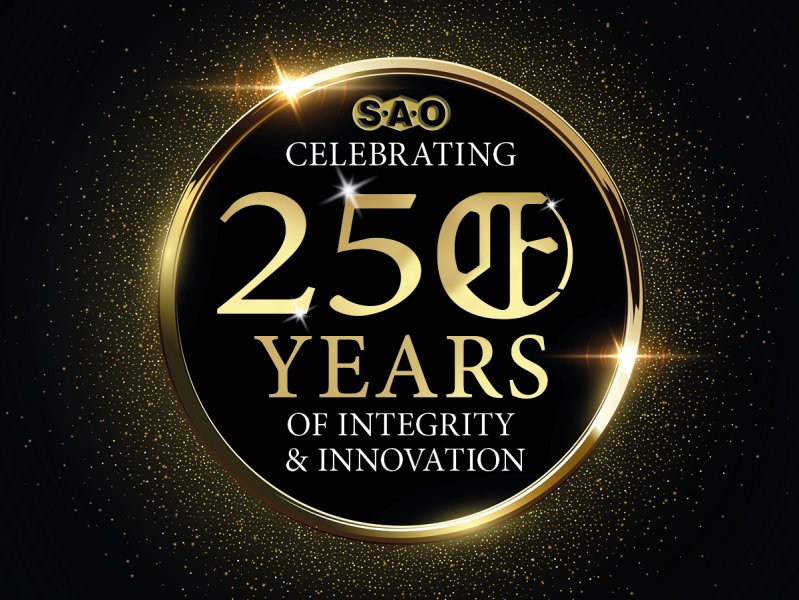 Now that 2022 is behind us, we look forward to an exciting 2023, when Sheffield Assay Office will celebrate 250 years of protecting the consumer.
Throughout 2022, we had been fortunate to maintain our service levels and work closely again with all our customers. We have also secured new clients across all divisions as we continue to communicate with our customers and understand their needs and what is important to them.
As you know certification is critical to us and in 2022, we became one of very few laboratories to achieve constant UKAS certification over a period of 40 years. We also became recertified with RJC (Responsible Jewellery Council) and are very proud of both achievements. Our team work really hard to ensure that we stay ahead and compliance is always our guide.
As part of keeping the business moving forward we also invested in new technology and equipment across all divisions enabling us to ensure we can offer the most up to date services. This covers hallmarking, the analytical laboratory and melt and assay.
In the first half of 2022, we were delighted to join the NAJ (National Association of Jewellers) and through that collaboration held the first Striking Futures event here at Sheffield Assay Office. We also worked closely with Sheffield Hallam University to promote the industry as a whole, as well as what we are able to offer students and apprentices graduating through the jewellery courses. We will continue to work closely with all parties throughout the coming year.
There are always a number of initiatives that we work on with the British Hallmarking Council and in 2022, the most prominent was the inaugural award for promoting Hallmarking Awareness and Learning Online (HALO) which was exceptional. The award was presented in December at the Benevolent Society Ball. Entries were received from many companies both large and small and it certainly helped to raise awareness of the importance of a hallmark, not only in stores but when selling product online. All 4 Assay Offices were involved and we were very proud to be the office to mark the trophy.
During one of our conversations this year, whilst discussing the history of hallmarking, one of our new customers was keen to look at using the old Chester Mark. They are based in Chester and a few other retailers and manufacturers were also keen. We are therefore delighted to say that we have just had the trademark confirmed and re-registered. This means that any company who would like to use the mark in addition to their hallmark are able to do so and can contact us for more information.
As mentioned at the beginning of the article, 2023 will be a prestigious year for Sheffield Assay Office. We will be holding a number of events throughout the year to celebrate our 250th anniversary and will keep you fully updated as announcements are made.
The great things that we do and achieve are a credit to the team here in Sheffield and we look forward to an exciting 2023. If there are any areas you'd like to discuss with us then please contact us on info@assayoffice.co.uk or 0114 2312121.
---
The Sheffield Assay Office was established in 1773, under an Act of Parliament and today the company assays and hallmarks the precious metals - silver, gold, platinum and palladium. Sheffield Assay Office is one of only four UK assay offices who all work to uphold the Hallmarking Act of 1973 and continue to ensure consumer protection for customers purchasing precious metals.
To find out more about the whole range of services offered by Sheffield Assay Office, such as our hallmarking and analytical services, please email us at info@assayoffice.co.uk or complete the contact form on our website at http://www.assayoffice.co.uk/contact-us,
Sign up here to all the latest news from Sheffield Assay Office direct to your inbox