Appeal for Information: Silver Stolen from Nottinghamshire Museum
Published: 13th November 2023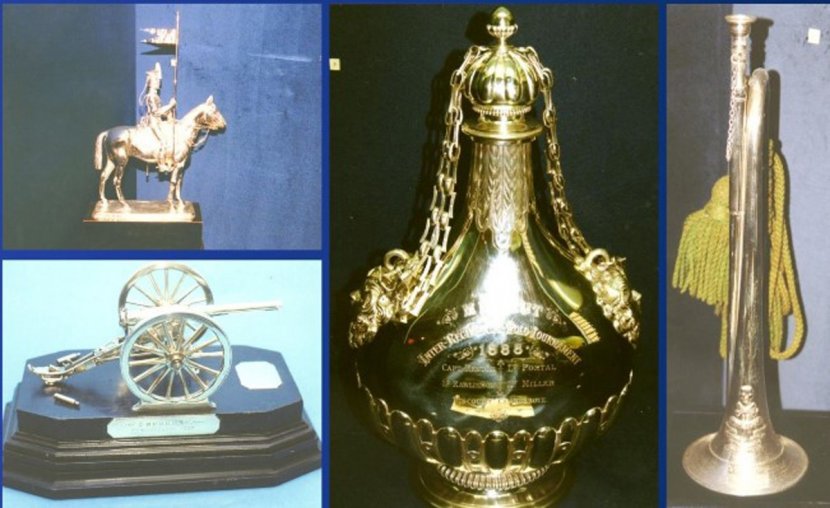 Police are appealing for information after a collection of antique silver items were stolen from the Royal Lancers & Nottinghamshire Yeomanry Museum at Thoresby Park in Nottinghamshire.
Among the items stolen from a museum display case is a silver gilt rosewater dish, the Hurlingham Grand Military Polo trophy, statuettes of mounted soldiers and a cavalry trumpet. The rosewater dish is described as the sister piece to the Wimbledon women's singles trophy.
This incident takes place several months after a series of similar burglaries in Sheffield, including one that took place in our own premises in Hillsborough. Our Assay Master, Ashley Carson encourages witnesses and anyone with information to reach out to the correct authorities.
Anyone with additional information is asked to call 101 quoting incident 273 of Sunday 29 October 2023. Crimestoppers can also be contacted on 0800 555 111.
Read the original article from www.antiquestradegazette.com
---
The Sheffield Assay Office was established in 1773, under an Act of Parliament and today the company assays and hallmarks the precious metals - silver, gold, platinum and palladium. Sheffield Assay Office is one of only four UK assay offices who all work to uphold the Hallmarking Act of 1973 and continue to ensure consumer protection for customers purchasing precious metals.
To find out more about the whole range of services offered by Sheffield Assay Office, such as our hallmarking and analytical services, please email us at info@assayoffice.co.uk or complete the contact form on our website at http://www.assayoffice.co.uk/contact-us,
Sign up here to all the latest news from Sheffield Assay Office direct to your inbox