Assay Master Ashley Carson 'Still Buzzing' from Award Win
Published: 20th December 2021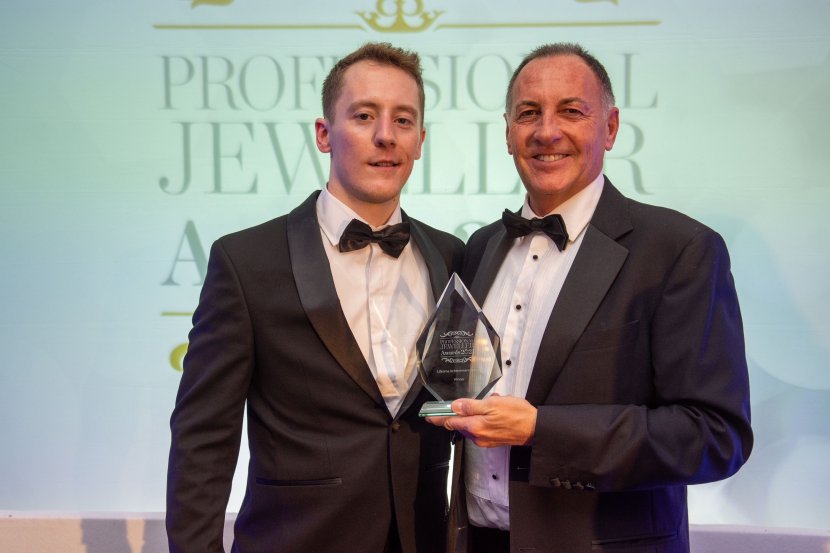 Professional Jeweller editor Sam Lewis and guest host Katerina Perez handed out a total of 17 awards to the UK jewellery industry at a black-tie event on Tuesday (14 December, 2021) for the fourth annual PJ Awards.
After retailers and suppliers claimed their trophies across the first 16 categories of the evening, the event culminated in the presentation of one very special accolade. The Lifetime Achievement award went to Ashley Carson.
He is the Sheffield Assay Office's youngest ever, and now also longest serving, Assay Master.
Since the age of 17 he has dedicated his working life to the organisation, working his way up the ranks to guide the business in question through some significant milestones, and most recently has helped it weather the storm that has been the pandemic.
He is also an advocate for promoting opportunities for young people to join the sector and inspiring the next generation of jewellery professionals.
Speaking to Professional Jeweller via a phone call while on the train home the following day, Carson revealed that he was "still buzzing".
"To be recognised and honoured in this way by Professional Jeweller and the voters is a tremendous honour.
"It didn't even sink in whilst the citation was being read out. That moment has got to go down as one of the all time highlights in my career."
Read the original article from Professional Jeweller here
---
The Sheffield Assay Office was established in 1773, under an Act of Parliament and today the company assays and hallmarks the precious metals - silver, gold, platinum and palladium. Sheffield Assay Office is one of only four UK assay offices who all work to uphold the Hallmarking Act of 1973 and continue to ensure consumer protection for customers purchasing precious metals.
To find out more about the whole range of services offered by Sheffield Assay Office, such as our hallmarking and analytical services, please email us at info@assayoffice.co.uk or complete the contact form on our website at http://www.assayoffice.co.uk/contact-us,
Sign up here to all the latest news from Sheffield Assay Office direct to your inbox