Assay Master Attends Launch of Yorkshire Artspace's 'Silver Space'
Published: 19th October 2023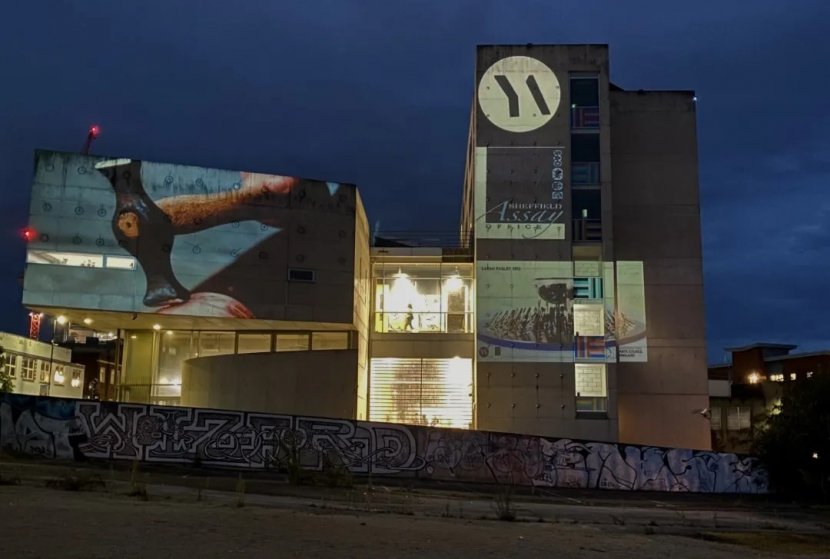 Earlier this month, Assay Master Ashley Carson and Curator Emma Paragreen were delighted to attend the launch of Yorkshire Artspace's 'Silver Space' - a northern hub for contemporary silversmithing where silversmiths can forge the networks they need to thrive.
Through the popular Silversmithing Starter Studio, Yorkshire Artspace and Sheffield Assay Office have supported the development of emerging silversmiths for over 20 years. In 2022, investment from the Goldsmiths Centre Charity and JG Graves Charitable Trust enabled the refurbishment of the studio and its launch as Silver Space.
The space now includes:
Individual workstations with jeweller's bench and lockable storage
A wide range of silversmithing stakes
Large hearth and gas torch
Microwelder
Access to hammers and hand tools
A selection of vices and bench shear
Large fly press
Draw bench
Metalwork lathe
Milling machine
Polishing wheels and linisher
Pillar Drill
Bandsaw and disc sander
Video conferencing tech for online meetings and classes
The newly refurbished Silver Space is now available to hire to silversmiths on a flexible daily, weekly or monthly basis and to organisations interested in hosting activity.
For any Silver Space hire enquiries, please contact Rachael Dodd at rachael@artspace.org.uk.
---
The Sheffield Assay Office was established in 1773, under an Act of Parliament and today the company assays and hallmarks the precious metals - silver, gold, platinum and palladium. Sheffield Assay Office is one of only four UK assay offices who all work to uphold the Hallmarking Act of 1973 and continue to ensure consumer protection for customers purchasing precious metals.
To find out more about the whole range of services offered by Sheffield Assay Office, such as our hallmarking and analytical services, please email us at info@assayoffice.co.uk or complete the contact form on our website at http://www.assayoffice.co.uk/contact-us,
Sign up here to all the latest news from Sheffield Assay Office direct to your inbox