Assay Office Guardian Nominated for Prestigious Award
Published: 2nd August 2022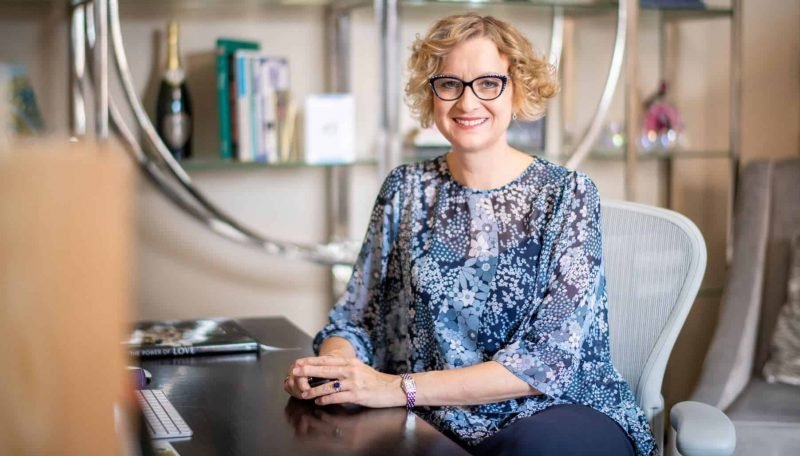 Sheffield Assay Office, similar to the other Assay Offices, has a different structure to general businesses. We are lucky to have the support of the Guardians' of the Standard of Wrought Plate within the Town of Sheffield, the 30 are appointed from all different areas of industry and walks of life who give their time and experience to the office. They are all honorary positions and we are very grateful to all of them.
It's therefore great to see one of our Guardians be nominated for a fantastic award. Helen Dimmick is through to the final stages of the nominations process for 2022 Enterprise Vision Awards (EVA).
The EVAs recognise the most inspiring women in business in the country and these are now the UK's largest business awards dedicated solely to women.
Helen, of Blackburn's Ainsworth Jewellers, has been named in the shortlist for the Best Creative Industries category. We wish her the very best of luck throughout the process!
Click here to read more about Helen's career and the EVAs
---
The Sheffield Assay Office was established in 1773, under an Act of Parliament and today the company assays and hallmarks the precious metals - silver, gold, platinum and palladium. Sheffield Assay Office is one of only four UK assay offices who all work to uphold the Hallmarking Act of 1973 and continue to ensure consumer protection for customers purchasing precious metals.
To find out more about the whole range of services offered by Sheffield Assay Office, such as our hallmarking and analytical services, please email us at info@assayoffice.co.uk or complete the contact form on our website at http://www.assayoffice.co.uk/contact-us,
Sign up here to all the latest news from Sheffield Assay Office direct to your inbox