Assay Office Guardians Make History at AGM
Published: 20th October 2020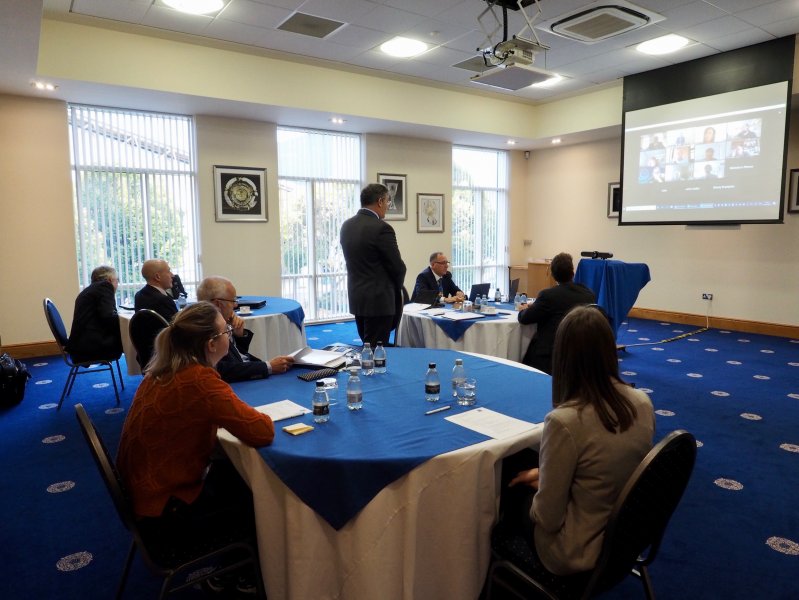 Friday 16th October 2020 saw history being made at Sheffield Assay Office with the Annual General Meeting of the Guardians of Wrought Plate Within the Town of Sheffield being held part in person and part video-conference.
The Executive Committee members were present in the Boardroom at the Assay Offices state-of-the-art premises in Hillsborough, Sheffield, including Charles Turner (chairman), Matthew Sibley (Law Clerk), Chris Heaton, Chris Hudson and Pamela Liversidge. Also in attendance was the CEO/Sheffield Assay Master – Ashley Carson and the two staff elected Guardian's, Colette Bishop and Sophie Langley.
A further thirteen Guardian's joined the meeting via the video-conferencing software, Zoom.
Sheffield Assay Office Executive Committee and Guardian's Chairman, Charles Turner said "There is an old adage of 'cometh the hour cometh the man' and once again the Assay Mater found a way to work within the COVID-19 restrictions whilst ensuring that the AGM of the Guardians of the Standards of Wrought Plate within the Town of Sheffield could go ahead. The meeting was possible due to some Guardians attending in person, and an ingenious hybrid solution utilising two Zoom accounts, and a hi-tech camera/microphone system.
"The whole event worked excellently and anyone looking for a conference venue should certainly consider utilising the system in the Guardian's Hall here in Sheffield (contact the Assay Master for more details). The meeting not only performed its statutory duties but also elected two new Guardians and updated the members on the Assay Office's result from the 2019/20 financial year, which were positive despite the lockdown in March, and progress seen in the period Jun to Oct 2020. "
---
The Sheffield Assay Office was established in 1773, under an Act of Parliament and today the company assays and hallmarks the precious metals - silver, gold, platinum and palladium. Sheffield Assay Office is one of only four UK assay offices who all work to uphold the Hallmarking Act of 1973 and continue to ensure consumer protection for customers purchasing precious metals.
To find out more about the whole range of services offered by Sheffield Assay Office, such as our hallmarking and analytical services, please email us at info@assayoffice.co.uk or complete the contact form on our website at http://www.assayoffice.co.uk/contact-us,
Sign up here to all the latest news from Sheffield Assay Office direct to your inbox