Assay Office welcomes new Chairman
Published: 3rd December 2019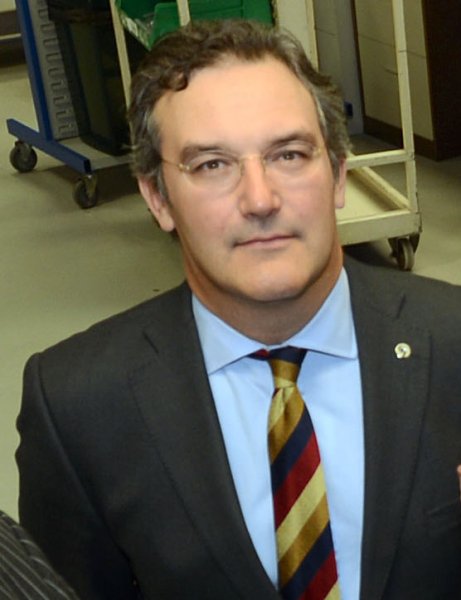 Having recently bid farewell to Peter Hayes after a three year reign as Chairman of Sheffield Assay Office, the Executive Committee have now appointed Mr Charles Turner as his replacement.
Charles Turner has been involved with Sheffield Assay Office for many years, having been a Guardian since October 2007 before joining the Executive Committee in November 2012.
Outside of the Assay Office, Charles is Managing Director of Edward Turner and Son Ltd, a Sheffield-based organisation which owns a group of companies in the UK and Overseas specialising in the manufacture of machines, knives and industrial blades under the Durham-Duplex brand.
Describing himself as "a modern Cutler with the scars to prove it!" Charles was an Army officer before returning to Sheffield in 2003 where, as the Sheffield Defence Advisor, he chairs the Made in Sheffield Mark Steering Committee on behalf of the Cutlers Company, Sheffield City Council and the Sheffield Chamber of Commerce. He is also a Deputy Lieutenant for South Yorkshire.
Away from work, his interests centre on his family and friends, and when released into the wild he can sometimes be found trying to keep fit, shooting, watching rugby, or playing guitar.
Sheffield Assay Office Chief Executive, Ashley Carson, said "I'm delighted that Charles has taken up the baton from Peter Hayes and look forward to working together for many years to come to further develop our activities here at the Assay Office."
---
The Sheffield Assay Office was established in 1773, under an Act of Parliament and today the company assays and hallmarks the precious metals - silver, gold, platinum and palladium. Sheffield Assay Office is one of only four UK assay offices who all work to uphold the Hallmarking Act of 1973 and continue to ensure consumer protection for customers purchasing precious metals.
To find out more about the whole range of services offered by Sheffield Assay Office, such as our hallmarking and analytical services, please email us at info@assayoffice.co.uk or complete the contact form on our website at http://www.assayoffice.co.uk/contact-us,
Sign up here to all the latest news from Sheffield Assay Office direct to your inbox