Contemporary British Silversmiths 25th Anniversary Award
Published: 15th December 2021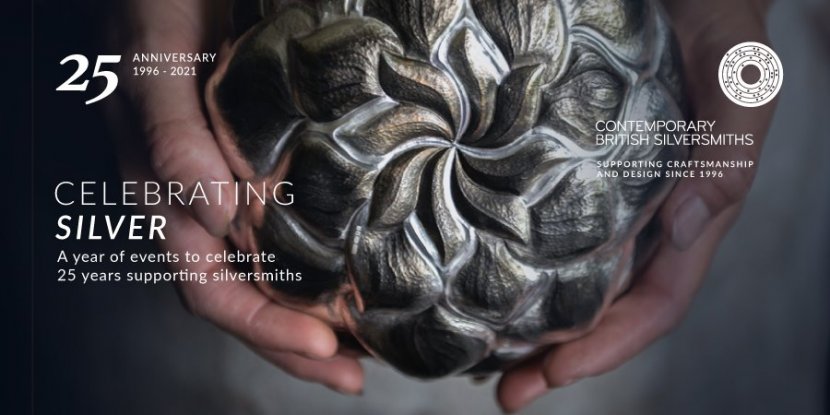 Here at Sheffield Assay Office, we are delighted to sponsor a new collaborative 'Industry Award' for emerging makers to celebrate the 25th anniversary of Contemporary British Silversmiths.
The brief, for those who are eligible to take part, is to design a piece of contemporary silver using up to 1kg of silver bullion on the theme of 'Contemporary British Silversmiths' 25th Anniversary' and, more generally, 'celebration' as inspiration. The design may be functional, sculptural or conceptual and may incorporate other materials with silver.
The judges will be looking for innovation through design, judicious use of materials, and a proposal that contributes to contemporary thinking in silver design.
The deadline for entries is Friday 21st January 2022 and applicants will be informed of the outcomes by the end of February.
Click here for all the details on how to take part
---
The Sheffield Assay Office was established in 1773, under an Act of Parliament and today the company assays and hallmarks the precious metals - silver, gold, platinum and palladium. Sheffield Assay Office is one of only four UK assay offices who all work to uphold the Hallmarking Act of 1973 and continue to ensure consumer protection for customers purchasing precious metals.
To find out more about the whole range of services offered by Sheffield Assay Office, such as our hallmarking and analytical services, please email us at info@assayoffice.co.uk or complete the contact form on our website at http://www.assayoffice.co.uk/contact-us,
Sign up here to all the latest news from Sheffield Assay Office direct to your inbox