Contemporary British Silversmiths to Hold Online Lecture with Tony Bedford
Published: 30th October 2020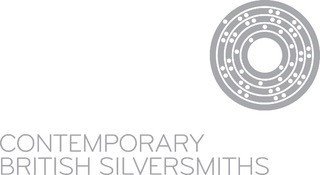 From sheet to sculpture; Tony Bedford retells the journey of creating a three dimensional silver head using only hammer and chasing skills in this one-off, online lecture held by the Contemporary British Silversmith.
Wednesday 4 November 2020, 7.30pm Zoom Webinar. Tickets £10.
Contemporary British Silversmiths bring you Tony Bedford in conversation with Rauni Higson in this illustrated talk. Tony tells us the story behind creating the Jacques Cartier Memorial Award winning silver sculpted head. A true labour of love, that showcases Tony's extraordinary silversmithing skills, he reveals the hammering and chasing techniques that evolved a three dimensional sculpture from a single flat sheet of silver.
Don't miss this opportunity to hear from a supreme master silversmith; Tony is, in fact, a two time winner of the Jacques Cartier Memorial Award - the most prestigious award given by the Goldsmiths Craft and Design Council. This talk will inspire and fascinate silversmiths, silver aficionados and anyone interested in hearing about the creative processes behind a masterpiece.
The online talk will be delivered live by Zoom, with opportunity for Q&A.
The inaugural event in the "Brilliant Silver" anticipated series of talks brought to you by the Contemporary British Silversmiths Skills Training Programme. Contemporary British Silversmiths is a non-profitmaking organisation, any income (after costs) from the event is ploughed back into the programme, supporting skills development in graduate and mid-career silversmiths.
Click here to book your tickets
Image Credit: Richard Valencia
---
The Sheffield Assay Office was established in 1773, under an Act of Parliament and today the company assays and hallmarks the precious metals - silver, gold, platinum and palladium. Sheffield Assay Office is one of only four UK assay offices who all work to uphold the Hallmarking Act of 1973 and continue to ensure consumer protection for customers purchasing precious metals.
To find out more about the whole range of services offered by Sheffield Assay Office, such as our hallmarking and analytical services, please email us at info@assayoffice.co.uk or complete the contact form on our website at http://www.assayoffice.co.uk/contact-us,
Sign up here to all the latest news from Sheffield Assay Office direct to your inbox