Customer service levels soar as excellent service levels continue
Published: 12th September 2019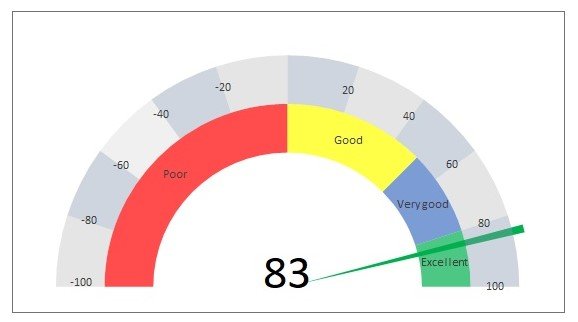 Sheffield Assay Office is delighted to announce that, based on our most recent customer survey data, customer satisfaction levels are soaring, and we have recently achieved an impressive Net Promoter Score (NPS) of +83.
The NPS score is calculated by answering a key question, using a 0-10 scale: How likely is it that you would recommend Sheffield Assay Office to a friend or colleague? The results are processed to give an overall score between -100 and +100.
NPS measures customer experience and predicts business growth. This proven metric has transformed the business world and now provides one of the core measurements for customer experience management programmes around the world.
It is Sheffield Assay Office's policy to provide excellent hallmarking and analytical services that consistently meet the quality and turn-around expectations of our customers, and that the services provided comply with statutory and regulatory requirements, good professional practice and are fit for purpose.
We are continually monitoring and improving the level of service provided to our customers, and this positive feedback helps to confirm the hard work and effort put in by the team here in Sheffield.
---
The Sheffield Assay Office was established in 1773, under an Act of Parliament and today the company assays and hallmarks the precious metals - silver, gold, platinum and palladium. Sheffield Assay Office is one of only four UK assay offices who all work to uphold the Hallmarking Act of 1973 and continue to ensure consumer protection for customers purchasing precious metals.
To find out more about the whole range of services offered by Sheffield Assay Office, such as our hallmarking and analytical services, please email us at info@assayoffice.co.uk or complete the contact form on our website at http://www.assayoffice.co.uk/contact-us,
Sign up here to all the latest news from Sheffield Assay Office direct to your inbox