Danny Smith promoted to Hallmarking Production Manager
Published: 25th January 2019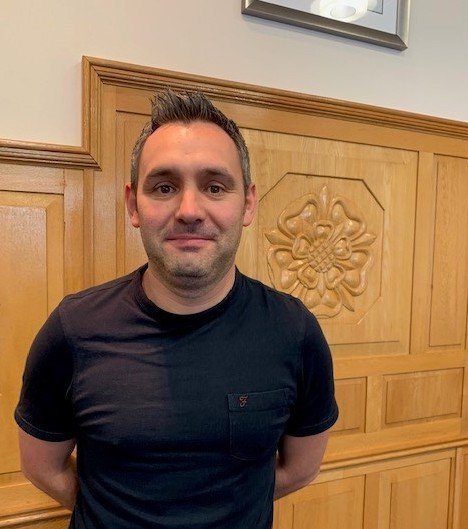 We're delighted to announce that Danny Smith, a well-established member of our hallmarking team, has recently been promoted to Hallmarking Production Manager.
Danny started his working life as a professional footballer with Sheffield Wednesday FC but football's loss was our gain when he chose to swap chasing silverware with hallmarking silverware and joined Sheffield Assay Office in October 1998, more than 20 years ago.
Danny recalls that his first job at the office was unpacking Marks & Spencer's silver rings in the boardroom of the Office's previous building for a whole 3 months!'
Danny's new role sees him in charge of the hallmarking department with 29 members of staff, managing a whole range of tasks including workload planning and workflow management, customer relations and staff training.
"As a department, our main responsibility is to make sure all items are marked with the correct hallmark and to the right standard. This is either done by the traditional way of stamp marking by hand/press with a punch, or by laser marking. The role can be challenging but is also very interesting and rewarding. Every day throws up something different!" says Danny.
The Assay Master and Executive board would like to take this opportunity to wish Danny very best wishes for his new role.
---
The Sheffield Assay Office was established in 1773, under an Act of Parliament and today the company assays and hallmarks the precious metals - silver, gold, platinum and palladium. Sheffield Assay Office is one of only four UK assay offices who all work to uphold the Hallmarking Act of 1973 and continue to ensure consumer protection for customers purchasing precious metals.
To find out more about the whole range of services offered by Sheffield Assay Office, such as our hallmarking and analytical services, please email us at info@assayoffice.co.uk or complete the contact form on our website at http://www.assayoffice.co.uk/contact-us,
Sign up here to all the latest news from Sheffield Assay Office direct to your inbox