Dr Belen Morales Speaks at the LBMA Assaying and Refining Digital Conference
Published: 17th March 2021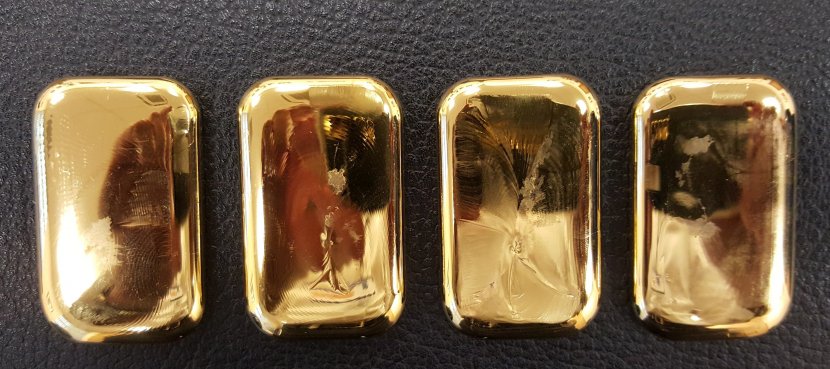 Dr Belen Morales, head of Analytical Services here at Sheffield Assay Office, recently spoke at the 2021 LBMA Assaying and Refining Digital Conference about the testing of high purity gold.
This was the ninth conference in a popular series of events that attracts a range of delegates and is ideal for specialists working across the precious metals value chain – including senior lab technicians, refinery managers and operations executives.
The conference was designed to allow an exchange of views between the scientific and technical staff of organisations interested in assaying, refining and production of precious metals - primarily of gold and silver - and provided them with information on LBMA's Good Delivery system.
Dr Belen Morales was delighted to discuss the work of our Analytical Services department and how they are able to carry out determination of precious metal (Au, Pd, Pt and Ag) for bullion and refining businesses. Her presentation included an investigation programme showing how to determine precisely the fineness of Au 999.9 ‰, Ag 999.9‰ of and Pt 999.9‰. The study provides a comparison of validation data, obtained by of applying several analytical test methods; some of which follow ISO standards guidelines (ISO 15093:2020 and ISO15096:2020 and others using in-house methods.
Table one below shows the detection limits for all elements listed in the ISO15093:2020 for Au 999.9 ‰. Most elements evaluated can be measured precisely with detection limits of lower than 5mg/Kg.
Table 1. Detection limits in accordance with ISO15093:2020 test method
Table two shows the recovery data using ISO 15093:2020 test method. Again the recovery results are good for most elements listed in the standard.
Table 2. Recovery data in accordance with ISO15093:2020 test method
The programme of research concluded with the following points:
To analyse fine precious metals is challenging and requires a structured guideline international standard.
Use of PM reference materials is an important cost for commercial laboratories.
Gold/Silver/ Platinum reference materials may have impurities at levels higher than stated in the certificates
Test methods using calibration solution without matrix match, internal standard and standard addition show good agreement with ISO 15093:2020. This test method reduces significantly the consumption of expensive Au reference materials
The testing of multiple fine silver samples using the ISO15096:2020 guidelines has revealed good method precision and no major issues. New test methods are currently being tested.
Limited testing conducted for fine Pt in accordance with ISO 15093:2020 has shown significant spectral interference and the requirement to use ICP-MS.
The main benefits of using the in-house test methods are the reduction in precious metal samples used for the testing and the evaluation of commercial Reference Materials which are sold as 999.9-9999.9ppt purity.
The accuracy of any test method is unquestionable, even more so when testing precious metal to 999.9 ppt. The research programme presented here has used the principles given by the standards ISO 15093:20 and ISO 15096 to develop an ICP-OES in-house test method. The in-house test methods includes internal standards and standard addition principles to improve measurement stability and minimise matrix interferences, respectively. The in-house test method results agreed with results when materials are tested fully in accordance with ISO 15093 and 15096.

Dr Belen Morales
Click here to find out more about our Analytical Services
---
The Sheffield Assay Office was established in 1773, under an Act of Parliament and today the company assays and hallmarks the precious metals - silver, gold, platinum and palladium. Sheffield Assay Office is one of only four UK assay offices who all work to uphold the Hallmarking Act of 1973 and continue to ensure consumer protection for customers purchasing precious metals.
To find out more about the whole range of services offered by Sheffield Assay Office, such as our hallmarking and analytical services, please email us at info@assayoffice.co.uk or complete the contact form on our website at http://www.assayoffice.co.uk/contact-us,
Sign up here to all the latest news from Sheffield Assay Office direct to your inbox