Helping to Educate Sheffield's Young Archaeologists
Published: 10th February 2020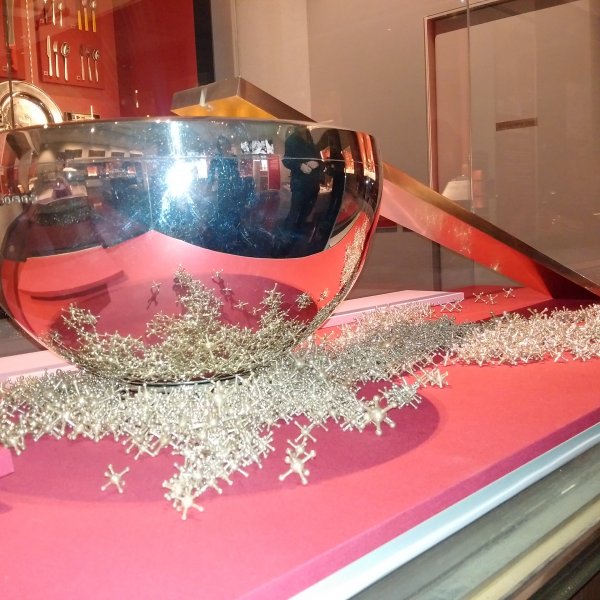 On Saturday 8th February, Sheffield Young Archaeologist Club met at Museums Sheffield, Millennium Galleries for an action packed two hours of activity, joined by Emma Paragreen, Curator from Sheffield Assay Office and Leigh-Anne Baldrige, Collections Access Curator from Museums Sheffield.
The two expert Curators presented detailed information, with Emma Paragreen giving an informative talk on precious metals, explaining how the Sheffield Assay Office identifies them using a range of analytical techniques (destructive and non-destructive) and how the company is one of only four Assay Offices in the UK legally able to apply hallmarks to jewellery and metalwork.
A whole host of activities took place on the day, including engaging the audience in identifying precious and non-precious metals, learning how to identify hallmarks, and a quiz about precious metals, and they proved they'd certainly beeny paying attention when they answered all the questions correctly!
The group were also given a tour of the Sykes Metalwork Gallery where the stunning Sheffield Assay Office Millennium punch bowl (pictured) is on loan and it was widely agreed that the event had been an excellent way to share the history and work of the Sheffield Assay Office with young and enthusiastic people!
Find out more about the Sheffield Young Archaeologists Club here.
---
The Sheffield Assay Office was established in 1773, under an Act of Parliament and today the company assays and hallmarks the precious metals - silver, gold, platinum and palladium. Sheffield Assay Office is one of only four UK assay offices who all work to uphold the Hallmarking Act of 1973 and continue to ensure consumer protection for customers purchasing precious metals.
To find out more about the whole range of services offered by Sheffield Assay Office, such as our hallmarking and analytical services, please email us at info@assayoffice.co.uk or complete the contact form on our website at http://www.assayoffice.co.uk/contact-us,
Sign up here to all the latest news from Sheffield Assay Office direct to your inbox