Gold You Can Be Proud Of
Published: 17th March 2022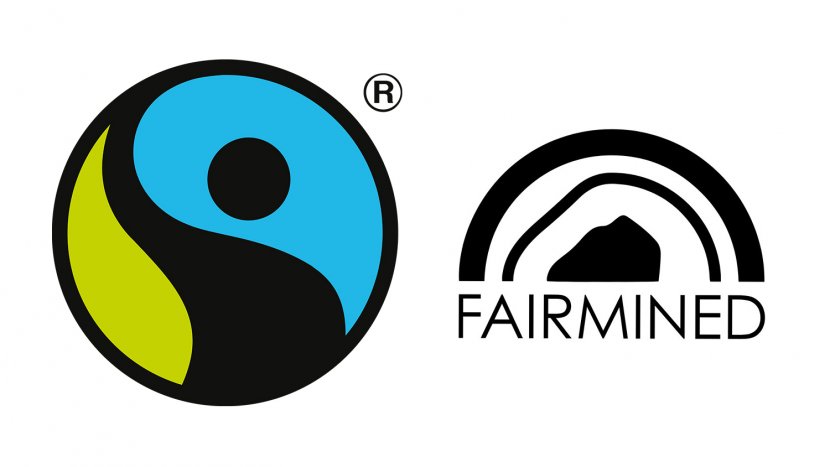 As certified members of the Responsible Jewellery Council, we support all efforts to source and use gold in a sustainable and fair manner, which often means being able to and trace it back to the individual mine. Here at Sheffield Assay Office, we can help to support the two schemes below by applying their marks in addition to the standard Hallmark.
Fairtrade Certified Gold was the world's first independent ethical certification system for gold. This is more than just gold, it's gold with heart.
Buying Fairtrade Gold jewellery means you are supporting small-scale miners to receive a fair deal for their hard work, as well as protecting the environment and making life better for themselves and their communities. All gold is sourced from mine sites which meet the Fairtrade Gold Standard; a globally recognised marker of best practice.
Gold rings, chains, necklaces and bracelets made with Fairtrade Gold bear a discreet FAIRTRADE Gold Mark stamped on its inside to provide you with assurance that the gold in your jewellery is Fairtrade certified and fully traceable all the way back to its original mine.
From bespoke designs to beautifully crafted gold collections, there is Fairtrade Gold available for you from a range of jewellers.
Fairmined is an assurance label that certifies gold from empowered responsible artisanal and small-scale mining organizations.
It transforms mining into an active force for good, ensuring social development and environmental protection, providing everyone with a source of gold to be proud of.
Thanks to the Fairmined Standard, anyone who buys gold and associated precious metals can support responsibly managed community mines. The Fairmined model is open to all market players wishing to make a positive impact on responsible mining. It provides gold for businesses selling labelled products with strict traceability requirements and it includes a more flexible business-to-business model for sustainability reporting.
Fairmined is backed by a rigorous 3rd party certification and audit system that ensures that artisanal and small-scale mining organizations meet world leading standards for responsible practices, delivering organizational and social development and environmental protection.
The Fairmined Initiative was created by the Alliance for Responsible Mining (ARM), a non-profit organization globally recognized as a leader and pioneer of responsible artisanal and small-scale mining.
To find out more about these optional marks we can apply to your jewellery, please contact our Hallmarking department for further details.
---
The Sheffield Assay Office was established in 1773, under an Act of Parliament and today the company assays and hallmarks the precious metals - silver, gold, platinum and palladium. Sheffield Assay Office is one of only four UK assay offices who all work to uphold the Hallmarking Act of 1973 and continue to ensure consumer protection for customers purchasing precious metals.
To find out more about the whole range of services offered by Sheffield Assay Office, such as our hallmarking and analytical services, please email us at info@assayoffice.co.uk or complete the contact form on our website at http://www.assayoffice.co.uk/contact-us,
Sign up here to all the latest news from Sheffield Assay Office direct to your inbox