Jewellery on the Rebound? Growth Expectations in the Industry
Published: 21st July 2022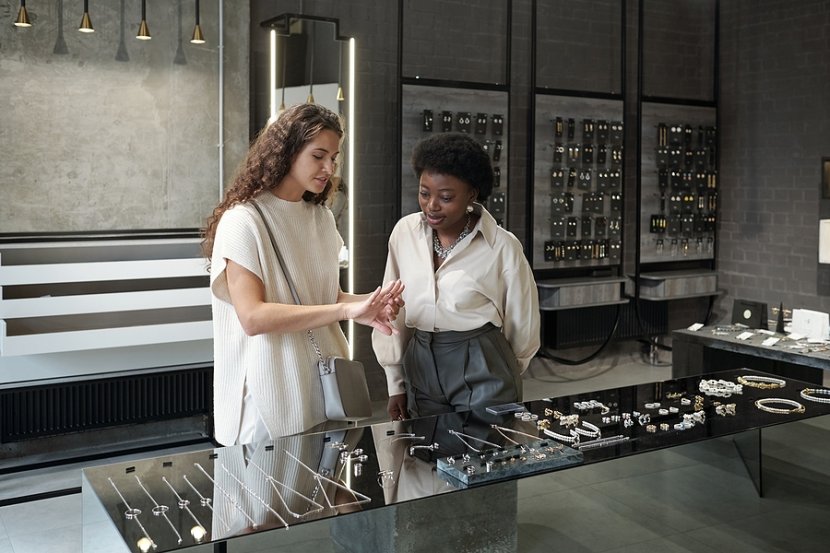 As we feel ourselves and our lives returning to normal, and hopefully being able to put the pandemic behind us, there is much speculation as to what may happen next in the jewellery industry. What do industry experts believe will be important in the coming years?
There are a number of factors which it is believed will see a shift in the market. Consumer behaviour, business models and product design have generally been the key factors in what drives the market, looking at things from a traditional perspective.
There are however factors which are now becoming more prevalent when the consumer is making their purchasing decisions.
During the pandemic the jewellery industry suffered, seeing revenue globally decline by approximately 10-15%. Certainly those who also have online platforms fared better as shops globally were forced to close for extended periods of time. Many had to revisit their business models to ensure their survival. Although the market may remain tough for some, it is felt that there are now significant opportunities for players to rewrite the rulebook across products, distribution models and engagement strategies.
It is now believed that the jewellery industry will rebound and grow globally between 3-4% over the next 4-5 years. Demand is expected to increase from younger consumers, as well as domestic markets with less international travel taking place.
There are 3 factors which are expected to emerge and that we are already seeing as many businesses have been refocusing themselves and deciding where their concentration should lie:
The increase in branded jewellery
More digital sales
More sustainability focus
Many of the large lifestyle global brands are now adding jewellery to their collections or expanding their current ranges. As they already have such a loyal customer base, jewellery gives them a great opportunity. There are also a number of new jewellery brands which, thanks to the help of social media, are able to grow at a much faster rate than traditionally.
Digital sales continue to increase with many retailers reporting double digit growth in this area. This is particularly helped by those that sell watches as this in many ways is an easier sell, as consumers carry out their research online. Digital sales are also heavily driven by the younger consumer as discussed, as they are more accepting of this being the generally accepted way of purchasing.
Sustainability will also become an increasingly important element of the purchasing decision, with consumers interested in environmental and social issues. All are more aware of traceability and transparency throughout the supply chain and are looking and researching this in all aspects of their lives.
Customer service will also continue to play a key role, whether the consumer is purchasing online or in store. This is true across all our lives, but with jewellery being such a sentimental purchase, the whole experience needs to be flawless. Many companies are concentrating on this to ensure they are able to offer it as their USP versus the competition.
It is great to see people back on the high street and attending all the sporting events and festivals which we have all missed. There is always an element of excitement as to the latest fashion and what the celebrities will be wearing and jewellery is a large focus of this. It is therefore positive that research is demonstrating that the jewellery industry has a bright and sparkling future!
---
The Sheffield Assay Office was established in 1773, under an Act of Parliament and today the company assays and hallmarks the precious metals - silver, gold, platinum and palladium. Sheffield Assay Office is one of only four UK assay offices who all work to uphold the Hallmarking Act of 1973 and continue to ensure consumer protection for customers purchasing precious metals.
To find out more about the whole range of services offered by Sheffield Assay Office, such as our hallmarking and analytical services, please email us at info@assayoffice.co.uk or complete the contact form on our website at http://www.assayoffice.co.uk/contact-us,
Sign up here to all the latest news from Sheffield Assay Office direct to your inbox