Learn about assaying, testing and hallmarking of precious metals
Published: 11th January 2019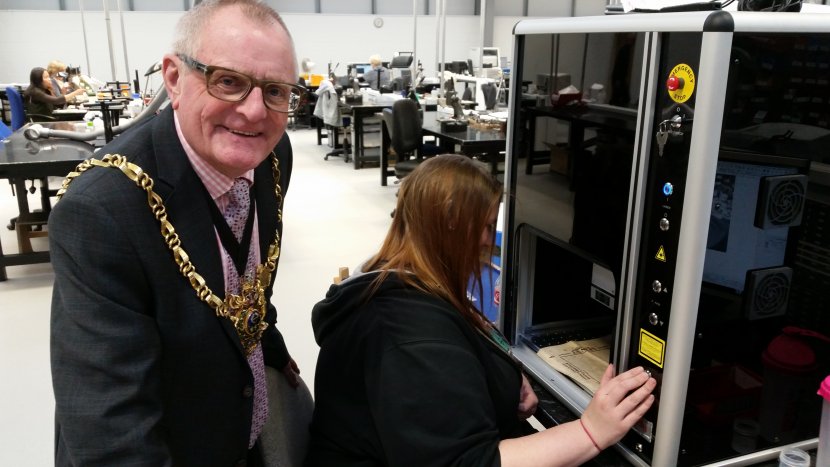 We welcome groups and societies to visit the Sheffield Assay Office.
This is your opportunity to learn more about the assaying and hallmarking of precious metals and the work of the office over the last 244 years.
Visits take place on Thursday and Friday, approx. duration 2.5 hrs.
We ask for a minimum of 10 people and a maximum of 30.
If you are interested and wish to discuss your groups requirements please contact the Librarian/ Curator on
0114 2312121 (Thursday/Friday).
£12.50 per person includes Tea, Coffee and Biscuits.
To book call 0114 2312121
or email hospitality@assayoffice.co.uk
"Thank you for organising a most successful visit. We enjoyed all aspects of the trip. The introductory talk was most informative and set the scene for the tour of the testing and hall- marking facilities".
Isobel Pollock-Hulf OBE,
Master, Worshipful Company of Engineers
---
The Sheffield Assay Office was established in 1773, under an Act of Parliament and today the company assays and hallmarks the precious metals - silver, gold, platinum and palladium. Sheffield Assay Office is one of only four UK assay offices who all work to uphold the Hallmarking Act of 1973 and continue to ensure consumer protection for customers purchasing precious metals.
To find out more about the whole range of services offered by Sheffield Assay Office, such as our hallmarking and analytical services, please email us at info@assayoffice.co.uk or complete the contact form on our website at http://www.assayoffice.co.uk/contact-us,
Sign up here to all the latest news from Sheffield Assay Office direct to your inbox