Striding Out to Reduce our Carbon Footprint
Published: 13th November 2019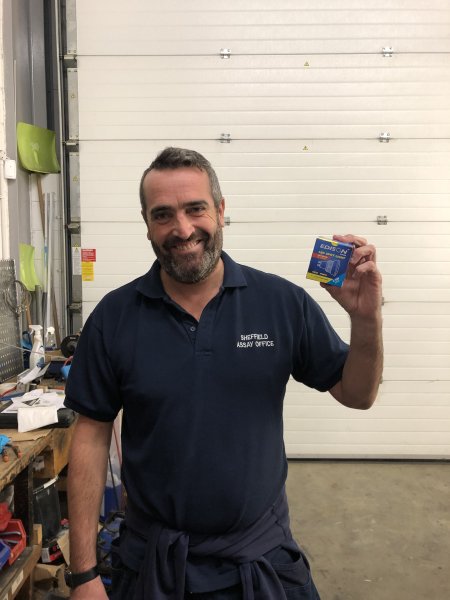 As a certified member of the Responsible Jewellery Council, here at Sheffield Assay Office we're committed to reducing the amount of energy we use and always taking energy efficiency into consideration when purchasing new equipment.
We're currently making great progress by installing more efficient lighting, furnaces, laser machines & analytical instruments here at our purpose-built premises in Sheffield.
Latest figures have shown that the energy saving measures implemented throughout the organisation are beginning to make a definite impact on our carbon footprint.
By comparing the first 6 months of 2019 to the same period in 2018, our electricity consumption has decreased by more than 7,000kwh in total - equivalent to twice the average annual household energy consumption, or 2 tonnes of coal burned in a power station!
Assay Master, Mr Ashley Carson said "Here at Sheffield we're committed to carrying out our corporate responsibility in every way possible and will continue to make further efforts to reduce our carbon footprint and impact on the environment."
---
The Sheffield Assay Office was established in 1773, under an Act of Parliament and today the company assays and hallmarks the precious metals - silver, gold, platinum and palladium. Sheffield Assay Office is one of only four UK assay offices who all work to uphold the Hallmarking Act of 1973 and continue to ensure consumer protection for customers purchasing precious metals.
To find out more about the whole range of services offered by Sheffield Assay Office, such as our hallmarking and analytical services, please email us at info@assayoffice.co.uk or complete the contact form on our website at http://www.assayoffice.co.uk/contact-us,
Sign up here to all the latest news from Sheffield Assay Office direct to your inbox