Mary Parsons Charity Receives Grant from Cutlers Company
Published: 11th July 2022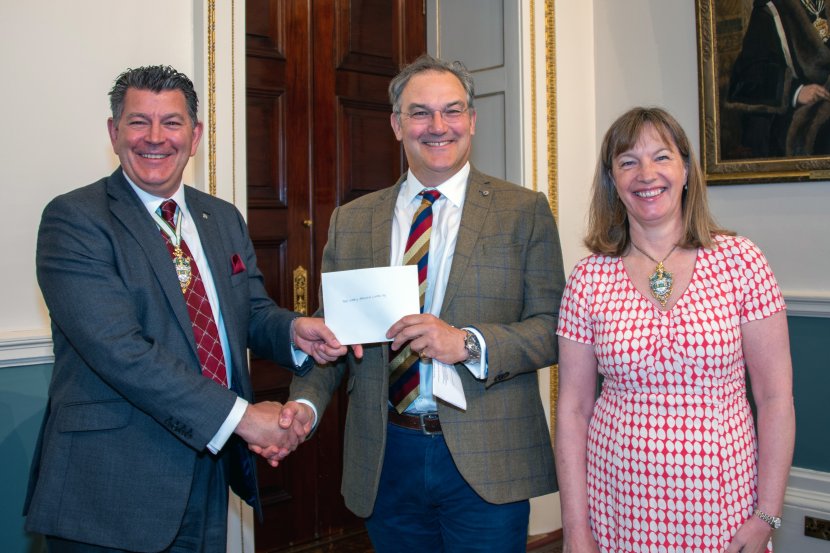 We are delighted to announce that the Mary Parsons Charity has been successful in applying for a grant from the Cutlers Company.
The Mary Parsons Charity was established in 1817 for poor, old, infirmed silversmiths of the town of Sheffield. The charity is dedicated in memory of Mary's brother John, an eminent silversmith in Sheffield at the time. Within Sheffield Cathedral is a beautiful oval stone plaque detailing the named individuals and the charity.
Since 2002, Sheffield Assay Office has been responsible for the administration of the charity and has continued to fundraise to support the 12 current beneficiaries. The assistance given to the beneficiaries makes a difference to these silversmiths who find themselves in need when retired, or suffering hardship or distress often due to illness. An annual charity service also takes place at Sheffield Cathedral and this is also an opportunity for the silversmiths to socialise, something that is most welcome by those that are well enough to attend.
The Mary Parsons Charity is most grateful to The Cutlers Company Charity Trust for supporting their work.
Presenting the Cheque was the Master Cutler, James Tear and Mistress Cutler and received on behalf of Mary Parson Charity was Chairman of Sheffield Assay Office, Charles Turner DL.
Chairman of Mary Parson Charity, Assay Master Ashley Carson said; "We were delighted to hear that our application was successful. We are only a small Charity and the grant was most welcome to ensuring that the Charity can keep Mary Parson's wishes going since 1817."
Find out more abut The Mary Parsons Charity
---
The Sheffield Assay Office was established in 1773, under an Act of Parliament and today the company assays and hallmarks the precious metals - silver, gold, platinum and palladium. Sheffield Assay Office is one of only four UK assay offices who all work to uphold the Hallmarking Act of 1973 and continue to ensure consumer protection for customers purchasing precious metals.
To find out more about the whole range of services offered by Sheffield Assay Office, such as our hallmarking and analytical services, please email us at info@assayoffice.co.uk or complete the contact form on our website at http://www.assayoffice.co.uk/contact-us,
Sign up here to all the latest news from Sheffield Assay Office direct to your inbox