Meet the Team - Joanne Adams
Published: 10th June 2019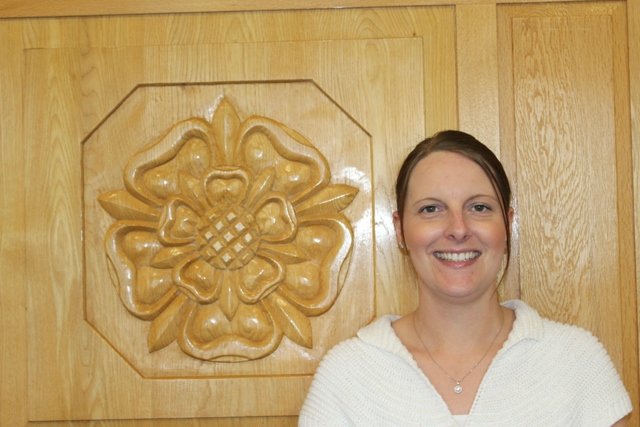 Joanne Adams is Head of Administration here at Sheffield Assay Office and you can find her in our Analytical Services department. Having worked for the Assay Office for nearly 7 years, Joanne took over the running of administration just over 18 months ago and she's proud to say it's all still running smoothly!
Joanne loves the challenges that come with her varied and diverse job role, as well as the team she gets to work with everyday. When asked about some of her favourite memories of her time at Sheffield Assay Office, Joanne said "we've had some brilliant work nights out!"
If you're wondering what the Head of Administration job role entails, Joanne would be the one to take care of any items you submitted for testing here at Sheffield Assay Office as well as reporting the results. She is also responsible for looking after any precious metalwork our customers have handed over to be hallmarked. Joanne prides herself on giving excellent customer service every day and we have to say, she is an asset to the team!
When Joanne isn't at work, you can find her watching movies with her family, spending time with her daughter or, if she's lucky, soaking up the sun on her favourite beach in Turkey. She is hoping to do some more globe-trotting in the future and would love to visit Australia and travel along Route 66.
Find out more about our Analytical Services department here
---
The Sheffield Assay Office was established in 1773, under an Act of Parliament and today the company assays and hallmarks the precious metals - silver, gold, platinum and palladium. Sheffield Assay Office is one of only four UK assay offices who all work to uphold the Hallmarking Act of 1973 and continue to ensure consumer protection for customers purchasing precious metals.
To find out more about the whole range of services offered by Sheffield Assay Office, such as our hallmarking and analytical services, please email us at info@assayoffice.co.uk or complete the contact form on our website at http://www.assayoffice.co.uk/contact-us,
Sign up here to all the latest news from Sheffield Assay Office direct to your inbox