New Hallmarking Team Takes Shape
Published: 12th April 2019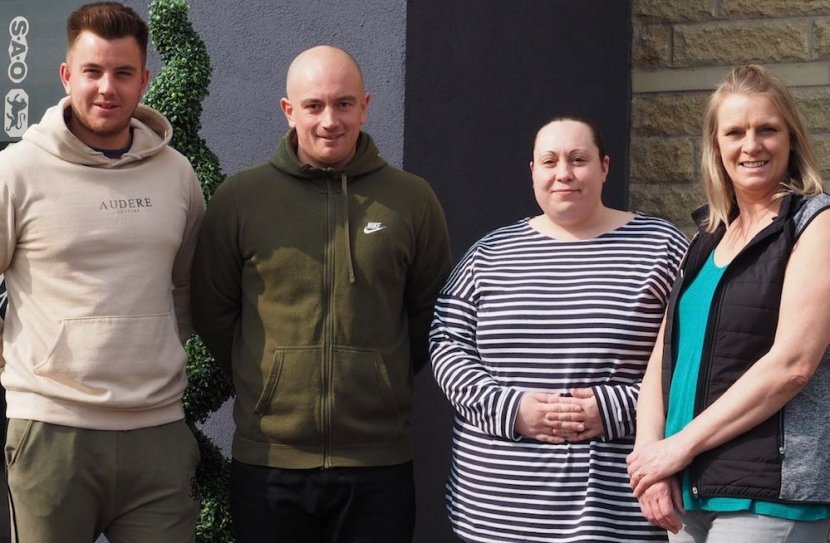 Following his recent appointment as Hallmarking Production Manager, Danny Smith has been concentrating on building an excellent team around him to help drive the department forward and establish a solid foundation for future growth.
The four key members of staff consist of Aaron Walker, Angela Shelley, Amy Guest and Jordan Carson with each member bringing their own experience and unique strengths to compliment the close-knit unit.
Aaron joined the Assay Office in 2002 during which time he was tasked with managing the Italian sub-office in Milan. A keen distance runner with numerous half-marathons under his belt, Aaron has responsibility for the hallmarking punches, an essential element of our hallmarking operation.
Receipt and despatch operations are managed by Angela Shelley who has been in the department for over 17 years, and Amy Guest, who joined the organisation in 2003, brings a wealth of experience in production preparation and handles the final examination of completed consignments.
Jordan Carson, the fourth member of this rapidly developing team and an avid Sheffield Wednesday FC supporter, has been at Sheffield Assay Office since 2009 and now heads up the XRF testing division and has responsibility for customer relations.
Together, the key members of the hallmarking department total over 60 years' experience working within the Assay Office, helping to ensure that our customers receive the best advice, information and levels of service at all times.
Find out more about our hallmarking services or contact us to arrange a call or meeting to discuss your requirements.
---
The Sheffield Assay Office was established in 1773, under an Act of Parliament and today the company assays and hallmarks the precious metals - silver, gold, platinum and palladium. Sheffield Assay Office is one of only four UK assay offices who all work to uphold the Hallmarking Act of 1973 and continue to ensure consumer protection for customers purchasing precious metals.
To find out more about the whole range of services offered by Sheffield Assay Office, such as our hallmarking and analytical services, please email us at info@assayoffice.co.uk or complete the contact form on our website at http://www.assayoffice.co.uk/contact-us,
Sign up here to all the latest news from Sheffield Assay Office direct to your inbox