Pair made more than £40,000 selling mis-described jewellery online
Published: 6th August 2019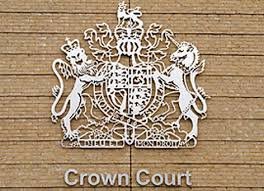 Two taxi drivers, from Wales, have recently been sentenced and fined after a court found them guilty of selling dangerous cosmetics and counterfeit jewellery on Ebay.
Sean Payter and Stefan Hodgson took more than £40,000 as gems2gems45 but their products – including lipstick and eyeshadow – failed safety tests as they contained too much lead and other substances. Sentencing the pair at Cardiff Crown Court, Judge Nicola Jones said: "The reality is you did not care if the products you were selling were safe or not."
As well as dangerous, unsafe cosmetics, them two men had also been selling counterfeit jewellery advertised to be made of precious metals and valuable gemstones. The court heard that the Assay office – which hallmarks silver, gold and platinum – told Trading Standards of concerns about the defendants' products.
All precious metals, if genuine, should have three compulsory marks; the sponsor's mark, the fineness mark and the assay office mark. If you are looking to purchase a gold, silver or platinum item and it hasn't been hallmarked then it may not be genuine.
The two men pleaded guilty to twelve counts, including false trademark and hallmark offences and both received a fine and 14 months in jail.
Click here to read the full story from Wales Online.
---
The Sheffield Assay Office was established in 1773, under an Act of Parliament and today the company assays and hallmarks the precious metals - silver, gold, platinum and palladium. Sheffield Assay Office is one of only four UK assay offices who all work to uphold the Hallmarking Act of 1973 and continue to ensure consumer protection for customers purchasing precious metals.
To find out more about the whole range of services offered by Sheffield Assay Office, such as our hallmarking and analytical services, please email us at info@assayoffice.co.uk or complete the contact form on our website at http://www.assayoffice.co.uk/contact-us,
Sign up here to all the latest news from Sheffield Assay Office direct to your inbox