Recognition and Appreciation for 25 Years of Service
Published: 17th February 2020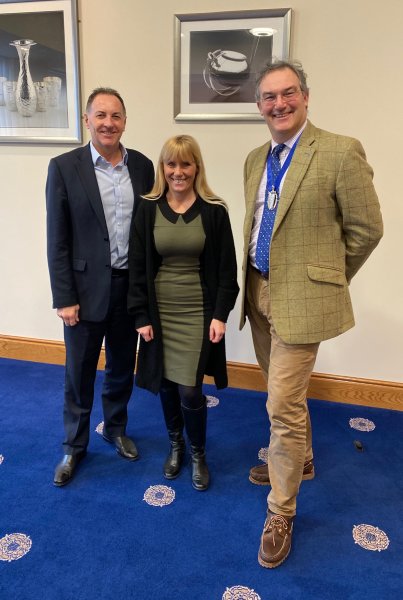 Our very own Natalie Lumley was presented, by the Chairman, Charles Turner, this month with a £500 gift voucher as recognition and a huge sign of appreciation for her outstanding contribution to the Sheffield Assay Office over the last 25+ years.
Natalie (then Robinson) joined the office as a Casual Assistant back in 1991 and began full time in 1995.
Working extensively as a Press Hallmarking Specialist in 22ct Asian Jewellery and fine jewellery, Natalie is also trained in Receipt and Dispatch procedures and often works early mornings with the team to assist in pushing the work through.
Natalie is renowned for her sense of humour, often being gently ribbed by the Assay Master when he takes visitors round. All jokes aside, the Assay Master congratulated Natalie by saying he thinks she is "amazing and without a doubt a very well respected Press Marker".
Please join us in applauding Natalie for her service over the years, we appreciate her greatly.
---
The Sheffield Assay Office was established in 1773, under an Act of Parliament and today the company assays and hallmarks the precious metals - silver, gold, platinum and palladium. Sheffield Assay Office is one of only four UK assay offices who all work to uphold the Hallmarking Act of 1973 and continue to ensure consumer protection for customers purchasing precious metals.
To find out more about the whole range of services offered by Sheffield Assay Office, such as our hallmarking and analytical services, please email us at info@assayoffice.co.uk or complete the contact form on our website at http://www.assayoffice.co.uk/contact-us,
Sign up here to all the latest news from Sheffield Assay Office direct to your inbox