Sheffield Assay Office Achieves UKAS Accreditation for Hydrogen Testing
Published: 15th July 2021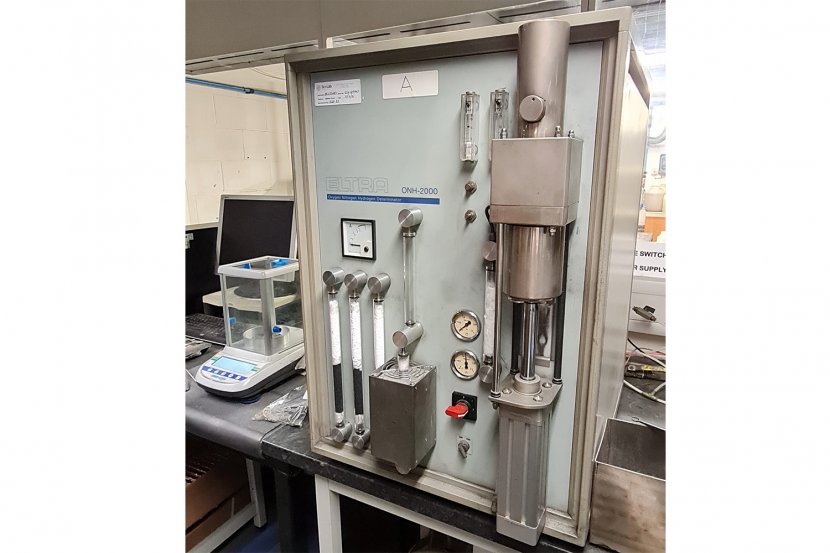 We are thrilled to announce that our Analytical Services laboratory has recently extended the range of its UKAS accreditation to include the testing of hydrogen in metals and metal alloys.
The determination of hydrogen in steel is a tried and trusted quality control parameter. During manufacture, hydrogen can be dissolved into the component by processes such as phosphating, pickling, electroplating, casting, carbonizing, surface cleaning, electrochemical machining, welding, hot roll forming, and heat treatments. Excess amounts of hydrogen present during the solidification and cooling process has an adverse effect on both physical and mechanical parameters including embrittlement, porosity, cracking, and flaking.

This addition to our scope strengthens the range of our combustion testing department which already includes the analysis of nitrogen, oxygen, carbon and sulphur.
For all testing of this nature, the sample is burnt with some kind of accelerator (we use a tungsten / tin based accelerant for CS testing and tin / nickel baskets for ONH testing). The instruments are looking for specific gaseous molecules emitted during combustion or fusion of samples using infra-red cells. For instance sulphur is calculated by the concentration of SO3. The molecules they detect give off strong, unique peaks that are rarely confused with other molecules found during combustion. The machines then use their calibration and the mass of the sample to convert the area of the peaks (which is closely linked to the concentration of the detected molecules) into a percentage.
Accreditation to ISO/IEC 17025 plays an important role in supporting the provision of accurate and reliable results from laboratory testing across many sectors. The technical competence of a laboratory depends on a number of factors including:
The qualifications, training and experience of the staff
The right equipment – properly calibrated and maintained
Adequate quality assurance procedures
Proper sampling practices
Appropriate testing procedures
Valid test methods
Traceability of measurements to national standards
Accurate recording and reporting procedures
Suitable testing facilities
If you would like to find out more information regarding this or any of the other testing services we offer, please don't hesitate to contact our Analytical Services department.
---
The Sheffield Assay Office was established in 1773, under an Act of Parliament and today the company assays and hallmarks the precious metals - silver, gold, platinum and palladium. Sheffield Assay Office is one of only four UK assay offices who all work to uphold the Hallmarking Act of 1973 and continue to ensure consumer protection for customers purchasing precious metals.
To find out more about the whole range of services offered by Sheffield Assay Office, such as our hallmarking and analytical services, please email us at info@assayoffice.co.uk or complete the contact form on our website at http://www.assayoffice.co.uk/contact-us,
Sign up here to all the latest news from Sheffield Assay Office direct to your inbox