Sheffield Assay Office Guardians welcome distinguished Chemist, Dr Duncan Campbell.
Published: 2nd January 2020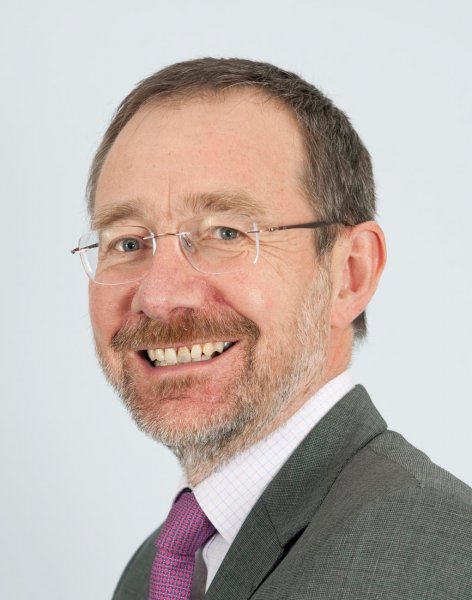 Sheffield Assay Office is delighted to welcome Dr Duncan Campbell as a member of the Guardian of the Standard of Wrought Plate, a diverse group of individuals who help to guide the Office with advice on bullion, prices, law, trading standards and enforcement.
Dr Campbell is a highly qualified analytical chemist with over 20 years' senior management experience in Public Analyst laboratories and his experience and expertise will be highly valued by the Guardian's body.
Having grown up in rural Stirlingshire, Duncan studied Environmental Chemistry at the University of Edinburgh before conducting post-graduate and post-doctoral research in soil chemistry at the Universities of Oxford and Reading. In 1988 he was appointed as a Senior Scientist at what was then the Humberside County Analyst Laboratory in Hull, where initially he was responsible for agriculture and consumer safety and later, in addition, environmental, water and radiation monitoring work within the laboratory.
During most of his time in Hull he also acted as scientific advisor to the County's Environmental Sub Committee and took a lead role in formatting the County's pesticide purchasing policy. He obtained his Mastership in Chemical Analysis (MChemA.), the statutory qualification required for appointment as a Public Analyst, in 1994.
In 1996 Duncan joined West Yorkshire Analytical Services and, took up a number of Public Analyst appointments The lab became a centre of excellence for the analysis of illegal dyes in spices following the discovery of Sudan I in chilli powder in 2003 and was the first lab in the UK to become accredited for the analysis of nicotine in E-liquids. After a visit to the Assay Office some years ago its services were utilised on an on-going basis to aid in the identification of metallic foreign objects found in food. His special interests include the nutritional quality of food eaten outside of the home, spirit authenticity and allergens in food.
Duncan now works as Public Analyst for local authorities in North East Scotland through Aberdeen Scientific Services. Through his own company, The Public Analyst Service Ltd, he also acts as Public Analyst for authorities in Yorkshire including Sheffield City Council, an appointment he has held for the past 16 years.
He is the Hon Secretary and a Past President of the Association of Public Analysts, a member of the Food Analysis Performance Assessment Scheme Advisory Committee, a former Chief Examiner for the MChemA and acted as Chair of the Expert Committee of the Joint Health Claims Initiative.
Media work has included interviews for the Today Programme, the Food Programme, Farming Today, Inside Science and You and Yours on Radio 4 as well as contributions to documentaries and current affairs programmes such as Fake Britain, Panorama, Tonight and The Peanut Problem (second in the series "Rotten" released on Netflix in January 2018).
Duncan, who lives on the outskirts of Wakefield, said of his appointment "It is an honour to be elected as a Guardian and I hope that my experience in consumer protection, analytical chemistry and laboratory management will allow me to make a useful contribution to this unique organisation."
---
The Sheffield Assay Office was established in 1773, under an Act of Parliament and today the company assays and hallmarks the precious metals - silver, gold, platinum and palladium. Sheffield Assay Office is one of only four UK assay offices who all work to uphold the Hallmarking Act of 1973 and continue to ensure consumer protection for customers purchasing precious metals.
To find out more about the whole range of services offered by Sheffield Assay Office, such as our hallmarking and analytical services, please email us at info@assayoffice.co.uk or complete the contact form on our website at http://www.assayoffice.co.uk/contact-us,
Sign up here to all the latest news from Sheffield Assay Office direct to your inbox