Sheffield Assay Office receives official Responsible Jewellery Council certification
Published: 18th July 2019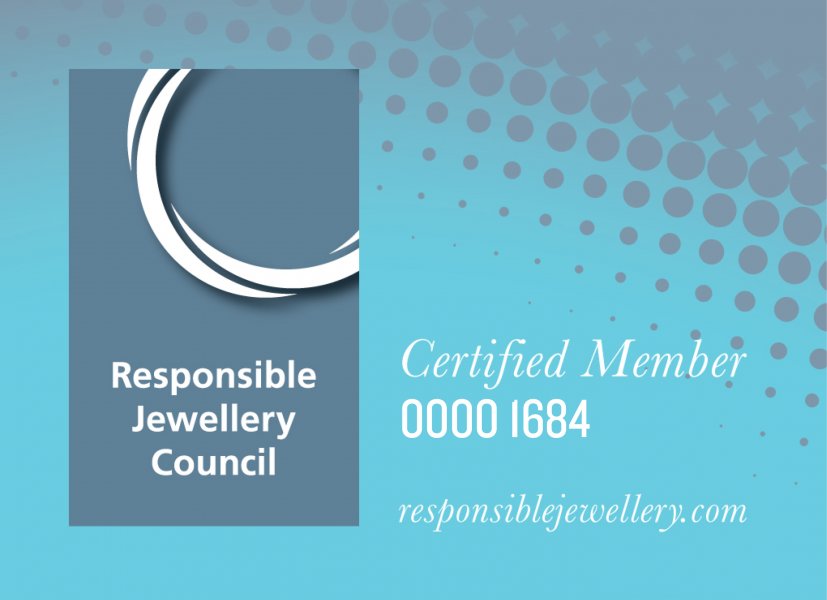 Sheffield Assay Office is delighted to have been awarded official certification for the next 3 years by the Responsible Jewellery Council, making them the only Assay Office in the UK to have achieved this important status.
Sheffield Assay Office was accepted as a member of the RJC in July 2018 and after going through a rigorous audit process was awarded the certificate on 11th July 2019. The certificate lasts for three years and supports the ambitious agenda of the United Nations' 17 Sustainable Development Goals.
"We congratulate you and your team on achieving RJC certification against RJC's 2013 Code of Practices (COP). This is a remarkable achievement in your sustainability journey. It is a road map of continuous improvement in partnership with all the stakeholders in the value chain" said the RJC.
Business practices covered by the Code include Legal Compliance, Financial Accounts, Non-discrimination, Employment Terms, Community Development, Health & Safety and Environmental Management.
Employees are actively encouraged to put forward ideas to improve our environmental performance and Health & Safety standards. Over 33,000 sheets of paper per year are being saved by implementing a paperless XRF results system, and improved information for visitors and contractors working on-site will soon be available.
Find out more about RJC standards-setting work and what is involved.
---
The Sheffield Assay Office was established in 1773, under an Act of Parliament and today the company assays and hallmarks the precious metals - silver, gold, platinum and palladium. Sheffield Assay Office is one of only four UK assay offices who all work to uphold the Hallmarking Act of 1973 and continue to ensure consumer protection for customers purchasing precious metals.
To find out more about the whole range of services offered by Sheffield Assay Office, such as our hallmarking and analytical services, please email us at info@assayoffice.co.uk or complete the contact form on our website at http://www.assayoffice.co.uk/contact-us,
Sign up here to all the latest news from Sheffield Assay Office direct to your inbox