Briefing the Jewellery Designers of the Future
Published: 7th February 2020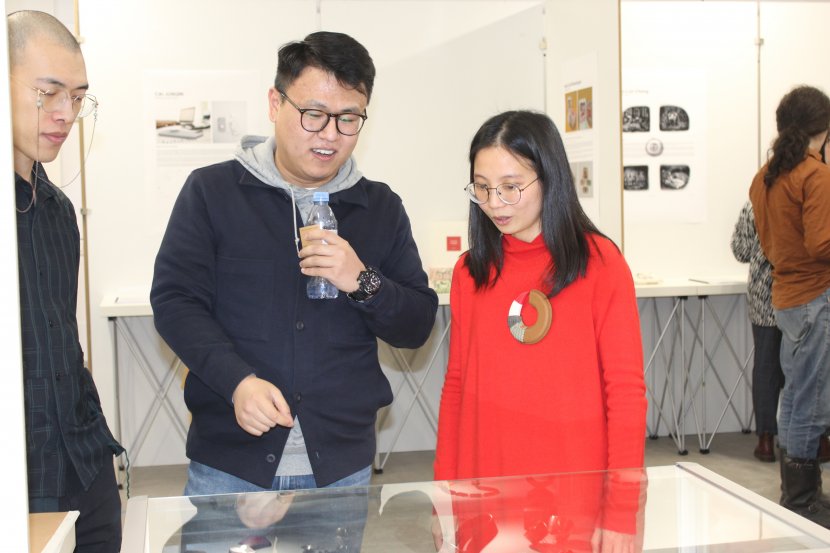 On Thursday 6th February, Sheffield Assay Office Curator, Emma Paragreen, gave a presentation to the MA Jewellery and Design students at Sheffield Hallam University and provided them with a project brief to design and prototype a range of fine jewellery.
The design project has been devised in collaboration with MA Programme course leaders, Maria Hanson and Chris Knight. Students were presented with a choice of four projects which will form one module of their degree programme and have been asked to design and prototype a range of jewellery that explores and exploits the potential on interchangeable / modular components that would enable mid-scale batch production, suitable for the luxury designer jewellery market.
The students have been asked to consider when jewellery is purchased and gifted, and to explore new and contemporary ways of approaching form, symbolism and ritual, including carrying out research and testing a range of production methods suitable for batch production. All designs must confirm to UK hallmarking regulations.
The project will also give those students assigned, the opportunity to visit the Sheffield Assay Office to get a full understanding of testing and hallmarking of precious metals, and to view pieces of jewellery within the Assay Office precious metal collection.
Emma Paragreen said "Design for the Client is a great opportunity for the students to start thinking about their work on a commercial basis. It will enhance and develop their design, making and costing skills before they enter the workplace. I am very much looking forward to working with the students and seeing the initial designs in the coming months".
---
The Sheffield Assay Office was established in 1773, under an Act of Parliament and today the company assays and hallmarks the precious metals - silver, gold, platinum and palladium. Sheffield Assay Office is one of only four UK assay offices who all work to uphold the Hallmarking Act of 1973 and continue to ensure consumer protection for customers purchasing precious metals.
To find out more about the whole range of services offered by Sheffield Assay Office, such as our hallmarking and analytical services, please email us at info@assayoffice.co.uk or complete the contact form on our website at http://www.assayoffice.co.uk/contact-us,
Sign up here to all the latest news from Sheffield Assay Office direct to your inbox