UKAS Accreditation: Standing the Test of Time
Published: 12th March 2020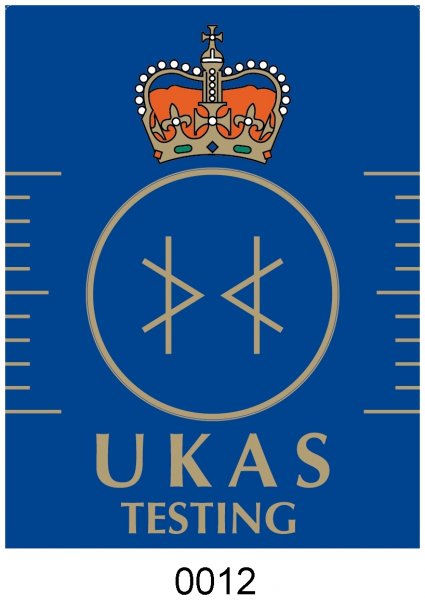 UKAS (United Kingdom Accreditation Service) laboratory accreditation uses criteria and procedures specifically to determine technical competence. The internationally recognised standard ISO/IEC 17025 is used to assess factors relevant to a laboratory's ability to produce precise, accurate tests and data including:
Technical competence of staff
Validity and appropriateness of test methods
Suitability and maintenance of test equipment
Testing environment
Sampling, handling and transportation of test items
Quality assurance of test data
The Sheffield Assay Office gained accreditation from UKAS (formerly NATLAS and NAMAS) on 10th September 1982 and were the 12th laboratory in the country to do so. This gives us the number 0012 below our UKAS logo. Only 4 of the other 11 laboratories remain accredited 38 years later. We are delighted to have maintained our accreditation for such an impressive amount of time!
Our Analytical Services department has stood the test of time by maintaining excellent customer service and reliability whilst constantly developing new methods and incorporating new technology. If you'd like to find out more about the extensive range of tests and services available here at Sheffield Assay Office, just click here.
---
The Sheffield Assay Office was established in 1773, under an Act of Parliament and today the company assays and hallmarks the precious metals - silver, gold, platinum and palladium. Sheffield Assay Office is one of only four UK assay offices who all work to uphold the Hallmarking Act of 1973 and continue to ensure consumer protection for customers purchasing precious metals.
To find out more about the whole range of services offered by Sheffield Assay Office, such as our hallmarking and analytical services, please email us at info@assayoffice.co.uk or complete the contact form on our website at http://www.assayoffice.co.uk/contact-us,
Sign up here to all the latest news from Sheffield Assay Office direct to your inbox