Update to Opening Hours & Daily Collection Service
Published: 12th May 2020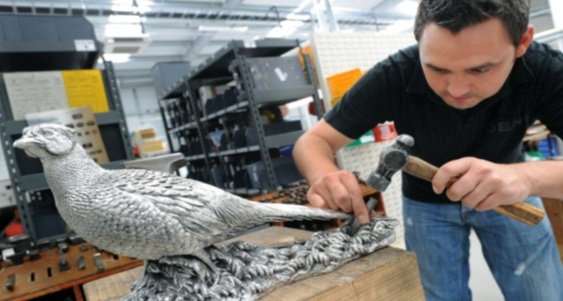 In an update to his announcement on 5th May 2020 that the Sheffield Assay Office would be returning to normal operating hours, Chief Executive and Assay Master, Ashley Carson, has issued information about revised opening hours to help department managers and staff provide the safest and most efficient services during the coronavirus pandemic.
OPENING HOURS:
| | | |
| --- | --- | --- |
| | OPENS | CLOSES |
| Hallmarking | 8.30 am | 4.30 pm |
| Analytical Services | 8.00 am | 4.00 pm |
| Receipt & Despatch | 8.30 am | 4.30 pm |
| Customer Counter | 8.30 am | 4.00 pm |
The Office will be closed from 4.30 pm each day and all day Saturday and Sunday.
In addition, the Daily Collection Service, which was fully suspended at the beginning of the COVID-19 outbreak, has returned with a temporarily limited operation to help customers access services.
London & the South - Tuesdays and Thursdays

Birmingham / Leeds / Manchester - Adhoc service, depending on demand
As in previous statements, the Assay Master reiterated that strict social distancing measures will be enforced for visitors to the counter and that, as the Assay Office will not have a full contingent of staff, turnaround times may naturally be longer than normal.
For further details please email info@assayoffice.co.uk.
---
The Sheffield Assay Office was established in 1773, under an Act of Parliament and today the company assays and hallmarks the precious metals - silver, gold, platinum and palladium. Sheffield Assay Office is one of only four UK assay offices who all work to uphold the Hallmarking Act of 1973 and continue to ensure consumer protection for customers purchasing precious metals.
To find out more about the whole range of services offered by Sheffield Assay Office, such as our hallmarking and analytical services, please email us at info@assayoffice.co.uk or complete the contact form on our website at http://www.assayoffice.co.uk/contact-us,
Sign up here to all the latest news from Sheffield Assay Office direct to your inbox