Ashley Carson
Assay Master / Chief Executive
City and Guilds Silversmithing and Allied Crafts, Chesterfield College, Honorary Doctorate from Sheffield Hallam University.
Ashley holds the distinction of being both the youngest Assay Master ever appointed and the longest serving Assay Master to date. Having joined Sheffield Assay Office in 1977 fresh from school. It was the silver Jubilee year and to celebrate the occasion there was a commemorative hallmark bearing the Queen's head marked on millions of articles that Ashley remembers well. Ashley progresses with his a career from a sampler in the 1970's to working as a marker, onto a position as a travelling salesman before acquiring his current position as Assay Master in 1993 at the age of 32. Ashley Carson reached the milestone of 40 years' service in 2017 and celebrated his 25th anniversary as Assay Master in 2018.
Under Ashley Carson's stewardship the Assay Office's work remit has widened as Ashley identified opportunities in analytical tests and services as well as rapidly increasing the office's market share in hallmarking.
He introduced the concept of sub offices in customer's factories in 1994, something that other UK Assay offices have now mirrored.
The Sheffield Assay Office has an excellent diversity of customers from the brands of Bulgari, De Beers, George Jensen, with some wonderful small scale bespoke designers makers closer to home in Sheffield. The role brings with it a huge responsibility the tradition of assaying and marking in Sheffield for almost 250 years and continuing to operate and develop the business. Sheffield Assay Office has a good reputation, the office is competitive on price, with modern facilities and a good efficient work force. Ashley believes strongly in assisting customers and supporting the young silversmiths through the Starter Studio Programme at Yorkshire Artspace and the BA Jewellery and Metalwork degree programme at Sheffield Hallam University.
In his spare time Ashley enjoys running, walking, fast cars, luxury super cars and has a self-confessed compulsion for cleaning cars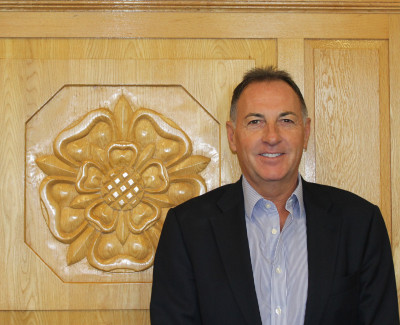 ---