Danny Smith
Hallmarking Production Manager
DeBeers Diamond Course, Diploma in Team Leading.
Danny's role involves responsibility for the day to day running of the Production Department. This includes press & laser hallmarking, X-ray Fluorescence (XRF) Department, Receipts & Despatch and also the offsite office at Carrs Silver, Sheffield. Danny has responsibility for over 20 staff members. His main roles involve communicating with key customers to anticipate work volumes with a view to planning staffing levels and prioritising work for agreed service levels, ensuring information is then clearly communicated on to staff. Also monitoring production and anticipate where back-logs may occur and move staff around accordingly.
Danny joined the office in 1998 and during his time, he has covered a number of different positions, including bagging up work, he trained as a press marker, moving on to hand and ring marking. Danny also worked briefly in the Laser Department as an assistant team leader, but mainly worked in the punch department for many years before being placed in his current role. Danny trained up and worked on the large coin press where we minted base metal commemorative coins and medals, this included royal weddings.
In his spare time Danny enjoys socialising with friends and family, eating out at different restaurants, watching all different types of sports, mainly Football, Cricket and Boxing and a day at the races. Danny very much enjoys home cooking and fancies himself as a bit of a Jamie Oliver! He mainly enjoys spending time with his partner and enjoying a bottle of wine while watching a good film.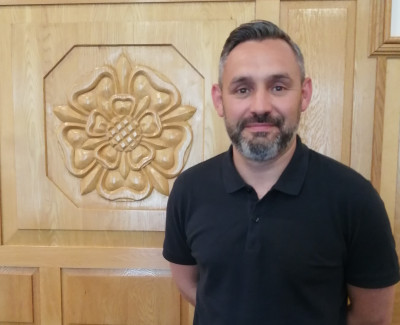 ---