Matthew Hawker
Quality Manager, Management Team - 25+ Years
Degree in Chemistry, University of York.
After working in a couple of different laboratories, Matthew started a 3-month temporary contract at Sheffield Assay Office, back in 1997 testing precious metal samples using potentiometric titration and cupellation. He then moved into the Sampling department with the introduction of XRF technology around 2004 and have been responsible for Quality Assurance since 2009.
Matthews's main responsibilities are to develop, implement, maintain and improve our quality management system which conforms to the requirements of ISO 17025, ISO 9001 and the Responsible Jewellery Council Code of Practices. He works with external assessment bodies such as UKAS and British Standards Institute (BSI) in order to ensure our working methods are constantly evolving and provide hallmarking and analytical services we can be proud of.
The most enjoyable aspect of his job is providing support and advice to colleagues and our customers. This could be interpreting unusual data from an instrument, setting up new protocols or advising a customer on hallmarking issues; every day is different set of questions.
As a father of two young children, his spare time is rather limited, but when Matthew is not acting as their chauffeur, he indulges in his passions for cooking and Sheffield Wednesday whenever possible.
Favourite quote: "Quality means doing it right when no one is looking" – Henry Ford.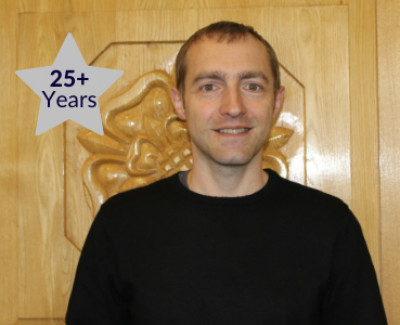 ---